Cliff Dwellings
Many people all across the globe are becoming more concerned about the condition of the environment. Scientists have opened eyes, hearts, and minds about global warming, and the negative effect man made gasses are having on the atmosphere. People have been spurred into action and are "going green" as a means to help put an end to climate change, and save the planet. While some are using solar panels and other tools to try and become more energy efficient, some individuals have decided to start living in earth sheltered homes as a means of reducing their negative impact on the environment.
| | |
| --- | --- |
| Modern Cliff Dwelling | |
Many ancient peoples have lived in cliff dwellings in all different parts in the world. Buddhist monks and Native Americans had lived in some of the most famous of the cliff dwellings along with people in the Middle East, India and Malaysia. At a glance some people think of this type of housing as primitive, but it seems that is starting to change. Perhaps soon, it will be relatively common to have friends and family live in earth sheltered dwellings. After all, people are starting to care more about the planet.
It's a Cliff Hanger ...
One of the big factors contributing to global warming is the burning of fossil fuels. Whenever you turn your heating or air conditioning on, you are being powered by the burning of hydrocarbon fuels. This releases carbon into the atmosphere, which wreaks havoc on the ozone layer. By living in a cliff dwelling, you will no longer have to be concerned with heating or cooling your home. The temperature underground or in a cave hovers around 55 degrees, no matter what time of year it is. This means you can stay cool and comfortable in the summer, and warm in the winter, all without needing to be on the grid.

Ancient Cliff Houses in Malaysia
Another reason to consider an earth sheltered home, such as a cliff dwelling is being close to nature. Big cities like New York are becoming stuffy and crowded. There is constant noise, and there are always people around, with no escape in sight. Living in a cliff dwelling allows you a chance to live somewhere exotic and inviting. When you come home, you are truly able to relax and let the world and all of its problems fade away. It's always nice to have a private place to clear your mind.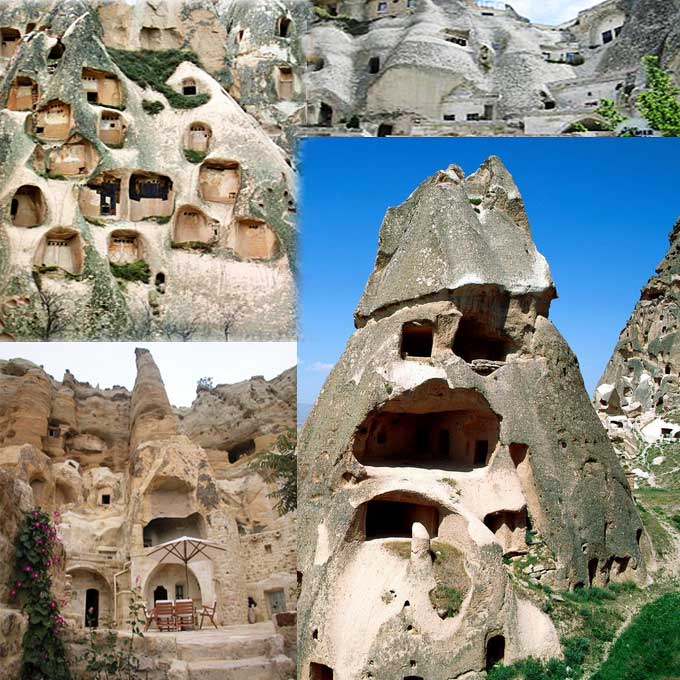 Collage of Current Cliff Homes
Nurture Nature ...
Cliff dwellings and other earth sheltered homes are also less intrusive. Rather than take up more land and push the creatures on Earth farther out of their habitat, people can move underground and allow animals to continue living where nature intended them to live. This would help prevent a lot of species from going extinct or being put on the endangered species list. It would also give individuals a chance to actually observe these creatures naturally, which gives one a deeper appreciation for the diversity of life found on Earth.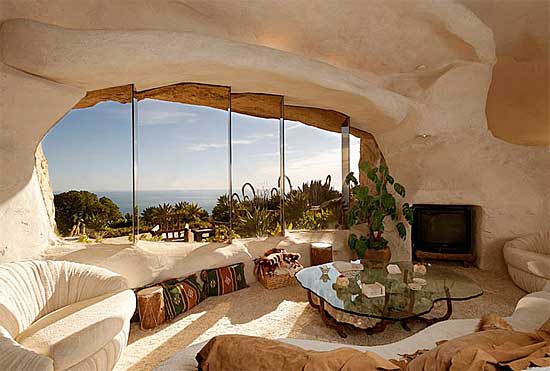 Modern Cliff Home Interior
Conclusion
As our culture becomes more and more aware of the benefits of this type of housing arrangements, it may not be too far-fetched to envision whole communities living in cliff dwellings, becoming one with the world around them.